Red Army Requirements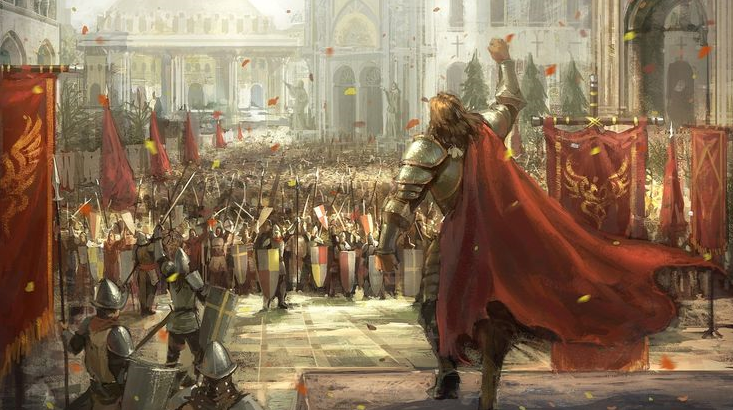 Our Veteran trial team was started by @Americanfunguy and @GoldenKitsune.  The Red Army is a dedicated team of endgame PVE'ers who have for created with the idea to clear the hardest content, as a guild. Crimson Guard, a subset of Red Army for clearing DLC Trials and Craglorn HMs, was started by @cicisch and @StoicSunbro.
Anthem's core teams have cleared vMoL, vSO HM, HRC HM,  vAA HM, vAS+1, and vHoF. 
To apply to the team you should first show a sign of interested by posting your interest in the #testinginformation channel within Anthem's Discord.
We run vet trials throughout the week with 2 to 3 open runs (weekly) and 3 progression/core teams running 1-2 times a week.
DPS: 
Ranged and melee must now both meet 28.5k self buffed on a 3m dummy.
Healers:
Gear Requirements: Spell Power Cure + either Worm or Mending at the same time (Both preferred).  Master Resto staff preferred.  Back bar should be a lightning destro staff (Charged Prefered).
Skills: Aggressive Warhorn + Lvl 50 Resto stave + Combat Prayer + Healing Orbs + Healing Springs
Test: vCoS HM completion with Anthem Officers
Tanks:
Gear Requirements: Infused Crusher Enchants on weapons + Ebon + Torugs and/or Alkosh (Prefered sets to also have available: Black Rose, Dragon, Green Pact, Plague Doctors, Footman, Powerful Assault, Hist Bark, and Tavas)
Skills: Aggressive Warhorn + Lvl 50 Heavy Armor and S&B
Test:  vRoM HM completion with Anthem Officers