Discord is the voice software we use to communicate while gaming as we finding it to be the most stable, reliable and adapatable piece of software out there right now. 

Even if you don't own a microphone or can't speak, generally speaking if you join in on a guild activity (which we definitely encourage you to do), we do require people to be listening even if not speaking. This is especially important on trials, veteran dungeons and pvp. 

There are two ways to use discord, on your web browser or via the app/program. I generally don't suggest using it through the web browser as it can cause an array of issues and slow your computer speed, so I'm just going to explain how to download, install and use the app.
Start off by heading to Discord , once you're there you should see 5 download options, I'll assume you're using windows for the purpose of this guide. Download it by clicking download now under windows and run the .exe once it's downloaded.
It's relatively straight forward to install, just run it, and when prompted just click next. You will most likely need to register an account if it's your first time on discord.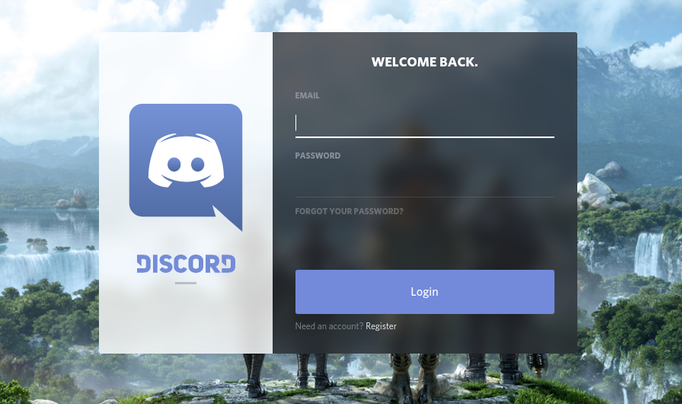 Login or register a new account.
I suggest you use a real email address (even if not your main email), so that you can recover your password if needed. Once you're in you should see a few helpful hints or tips to get you started. After you close those you should see a bar on the left hand side like this one.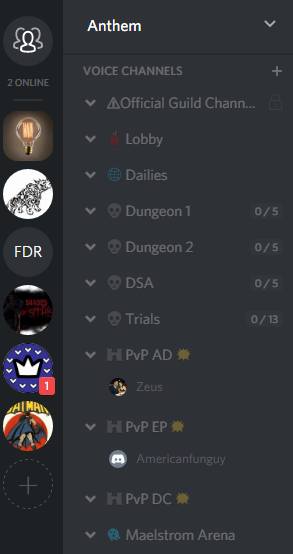 Click on the + sign every time you want to add a new discord server.

It should look something like this;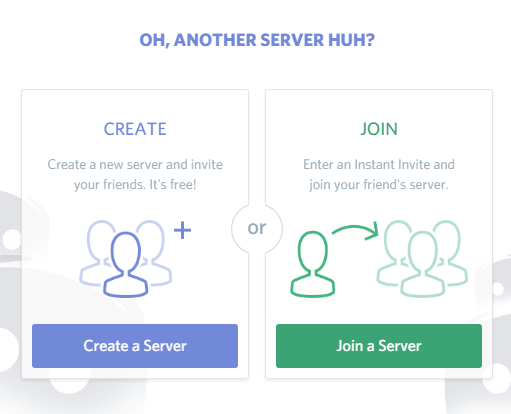 Select "Join a Server"

 You'll need the invite link ready that we keep in our guild message of the day to join for the next part.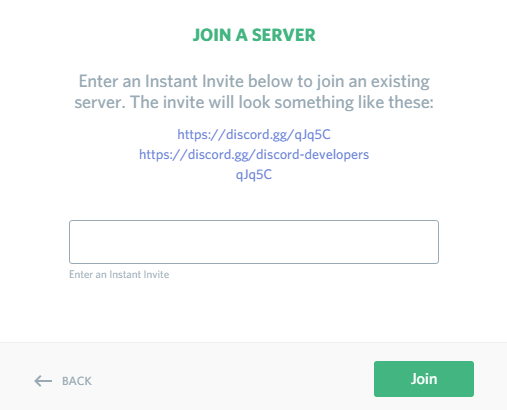 Copy in the html/link that we have in the guild message of the day here.

Once you're in you'll see on the left hand side an icon for our server, click on it and you'll see a list of channels, go down to join one, and to edit any of your voice/notification settings.


At the very bottom click the cogwheel to edit your settings, such as push to talk and voice activate etc.